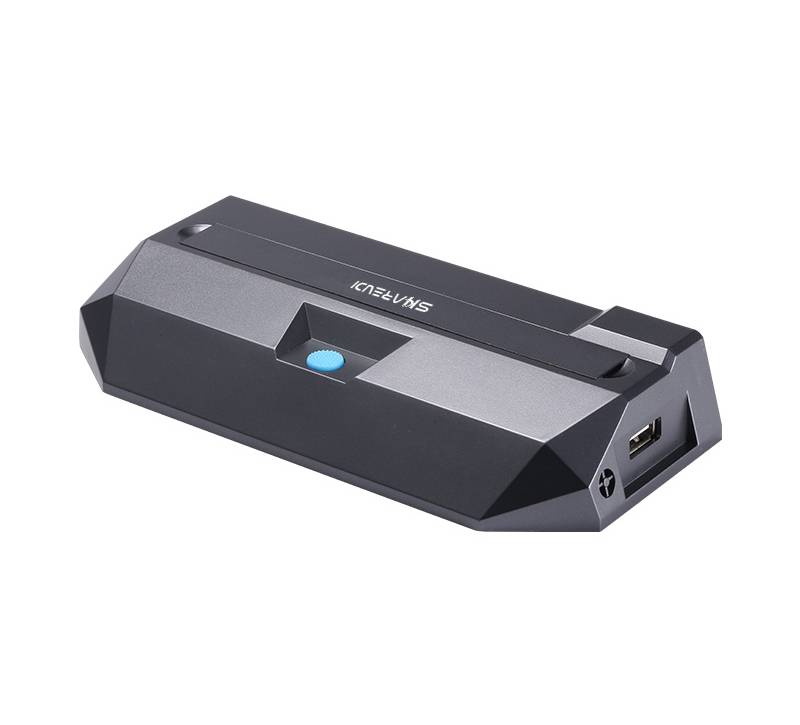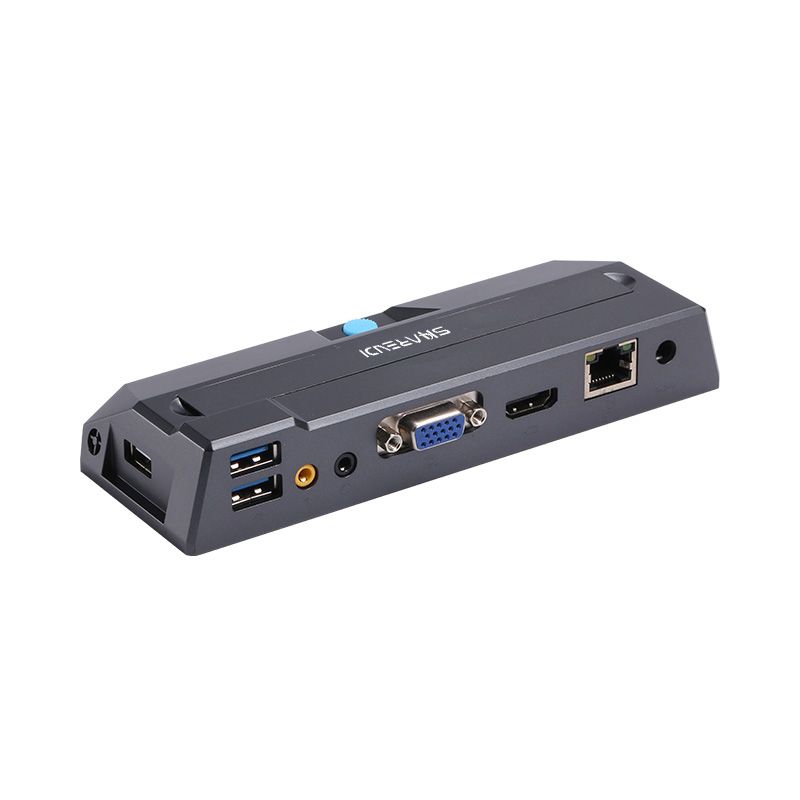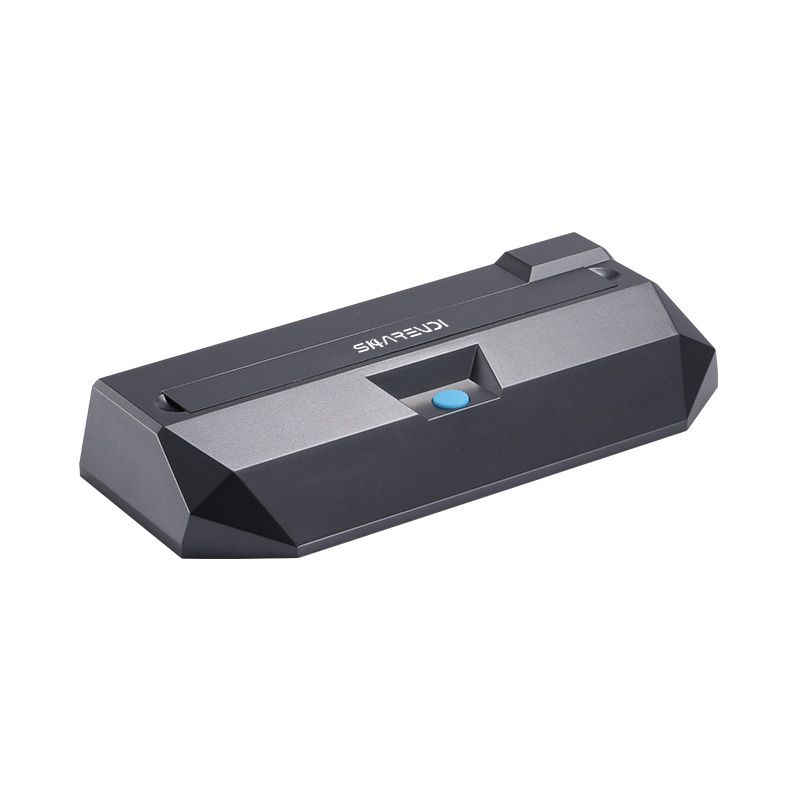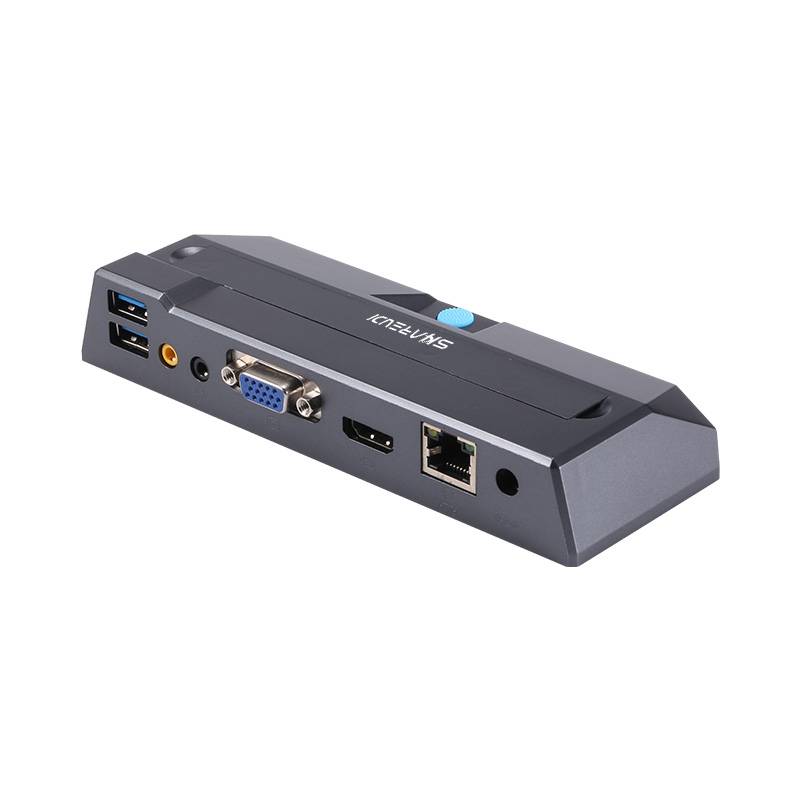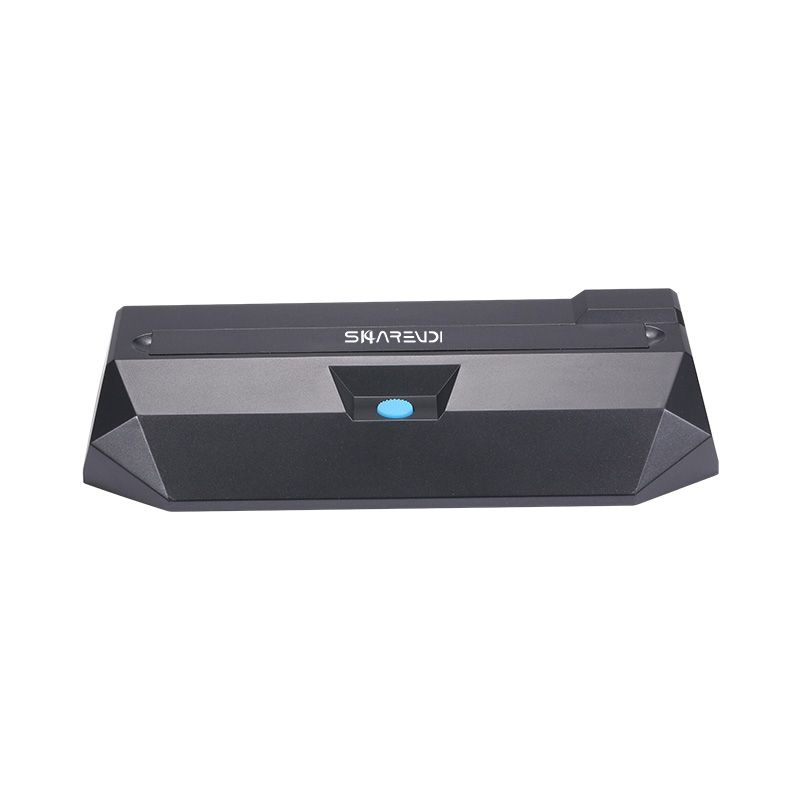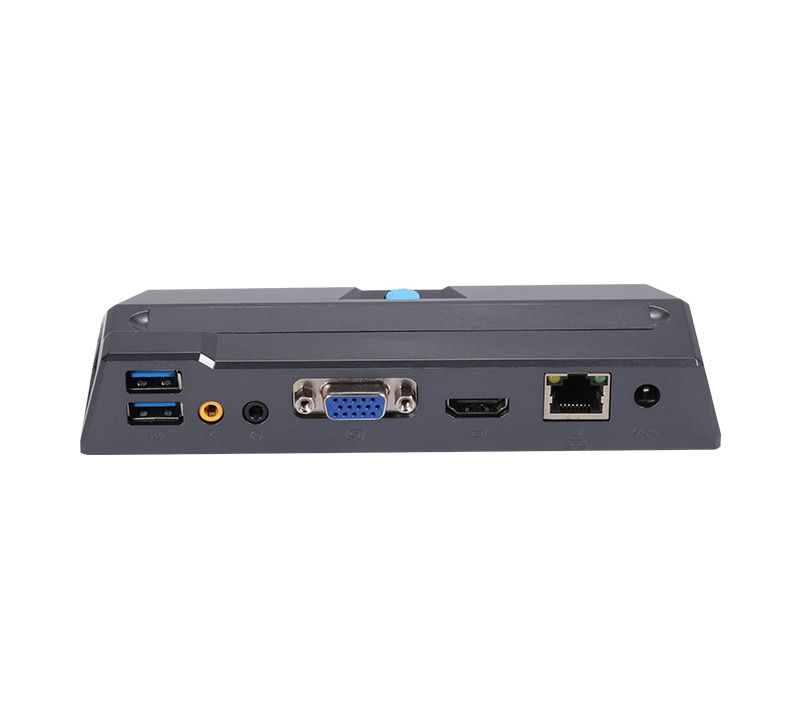 Microsoft RDP Thin Client
R1 is a RDP Thin Client with management software, which is design for school, enterprise, CBT, computer lab etc. R1 delivers high performance, and the support external printer, scanner and more other peripherals.
Specification
Processor

Quad-core Cortex 2.0GHz

Graphics

Graphics Card Type MALI400 1080P

Video

VGA resolution 800*600/1024*768/1366*768/1440*900/1280*1024p

HDMI resolution 1280*720/1920*1080p (MAX.)

Video

Full Screen 1080P HD

Size & Weight

16*7*2.7cm, 0.2kg

Protocol

HVDP/RDP 10/Remote FX

External ports

HDMI, VGA, USB*3, RJ45, DC5V, Switch port

Management software

Free for life

Packing list

PC*1, Power Adapter * 1, Power Cable * 1, VESA Bracket * 1, User Manual * 1, QC Card* 1, Screws * 1
Features
What is ShareVDI Thin Client Solution
ShareVDI Thin Client Solution allows multiple users to share the Windows desktop and resources from a single PC simultaneously.
With the management software , Hmanager installed, the PC can manage all users easily, and each user has its own independent desktop and storage space, which gives thin client independent PC experience as well as saving a lot of cost for computer hardware.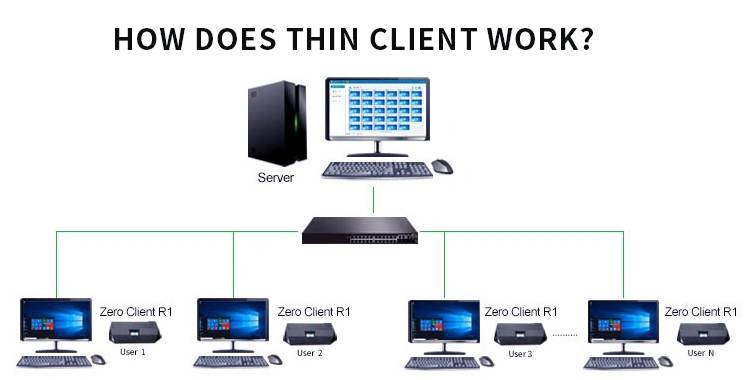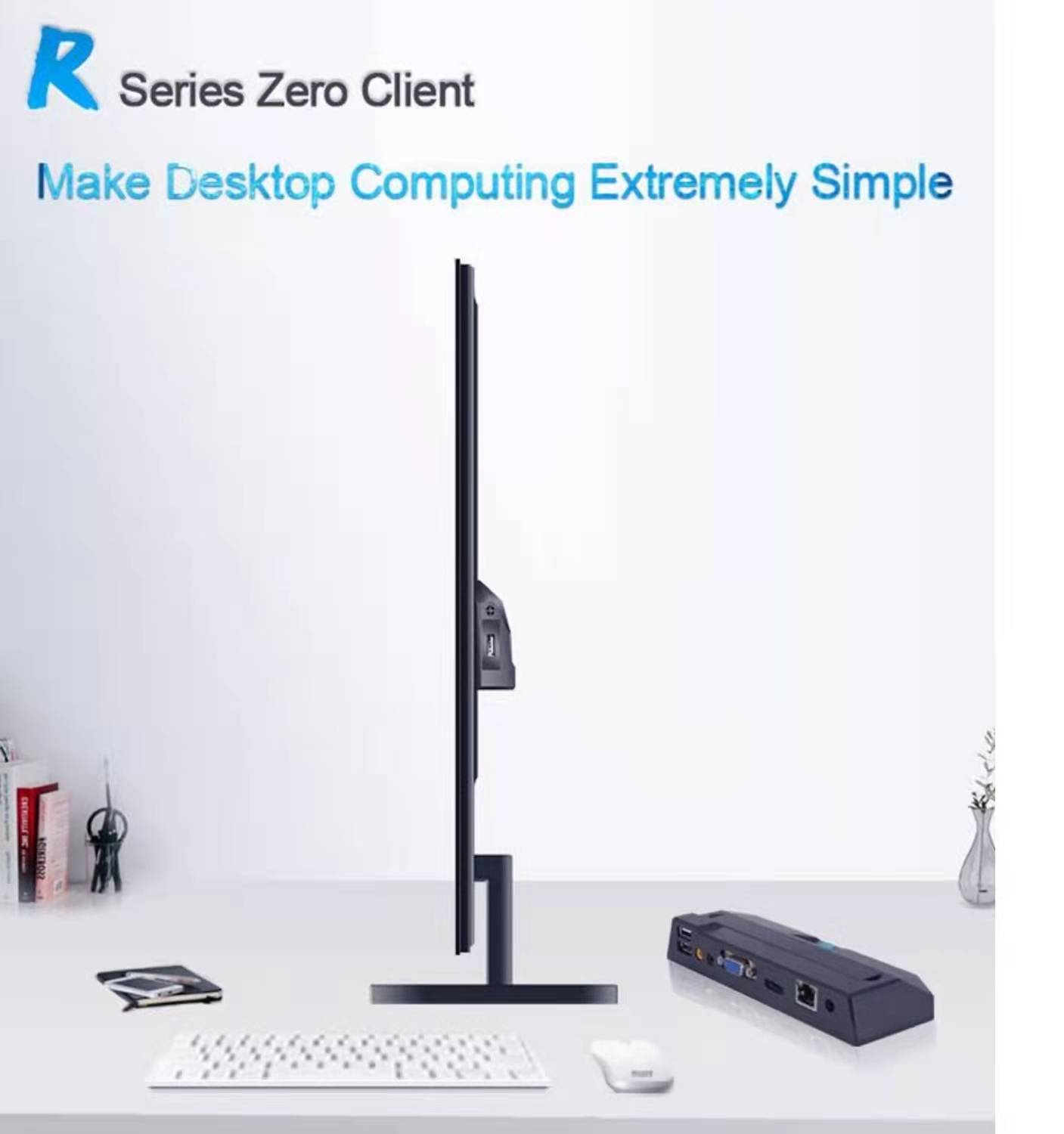 Benefits of replacing PC with ShareVDI Thin Client

1. Reduce Purchase Costs
With this thin client solution, it can replace the traditional desktop PC to ShareVDI thin client to save a lot of purchase costs and the OS license costs for each user.
2. Easy Deployment
There is no need for the IT staff to install every single desktop PC one by one, all installations can be done on one server. The IT staff just need to set up the end users for the first time, then they can centrally manage the thin client on the server. Thin Client can connect with the server through RDP protocols, then share the resources on the server. In this way, it saves a lot of time for deployment.
3. Central Management
Software maintenance operations became streamlined, as everything was installed on servers, not individually on over multiple desktop PC's. IT staff will therefore spend less time and money supporting each device, it makes easier for the IT staff to manage all the thin clients in one time.
4. Zero Noise
The thin client is cooled without fans which reduces power consumption, it allows silent operation, and dissipates less heat.
5. High Security
To avoid the data security, the USB flash disk can be disabled on thin client, and set up a password to prevent the staff resetting the setup. All the data will be saved locally. Therefore, it is more secure with thin client solution.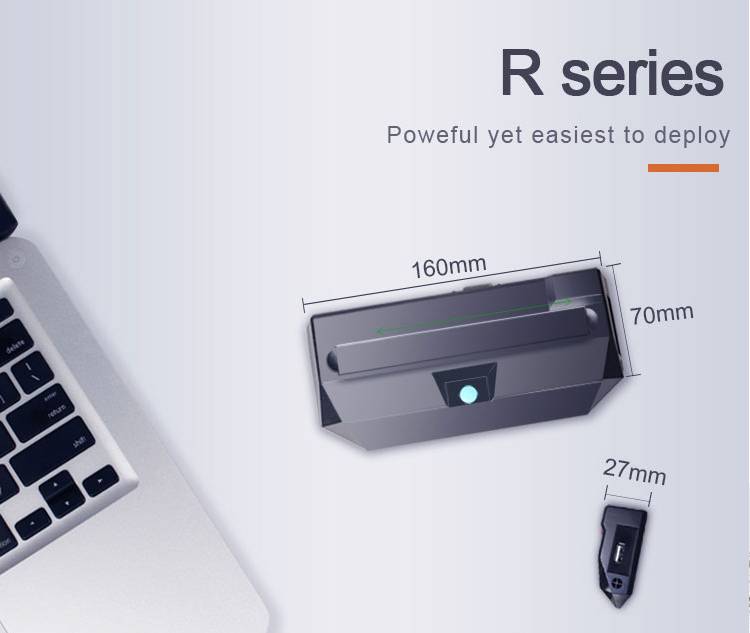 Characteristics of the Management Software

The Management software, Hmanager, is developed no only for management, but also teaching & Learning for school application. The software interface is friendly and easy to understand with multiple functions, which makes it a good solution for classroom.
1. One-click batch login
2. Screen monitoring
3. Screen Broadcasting
4. Chat and file transfer
5. Network lock
6. USB mount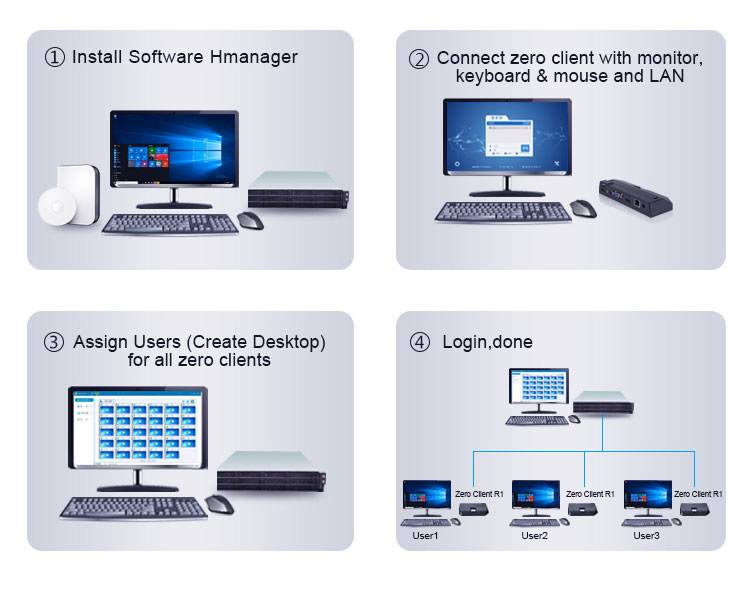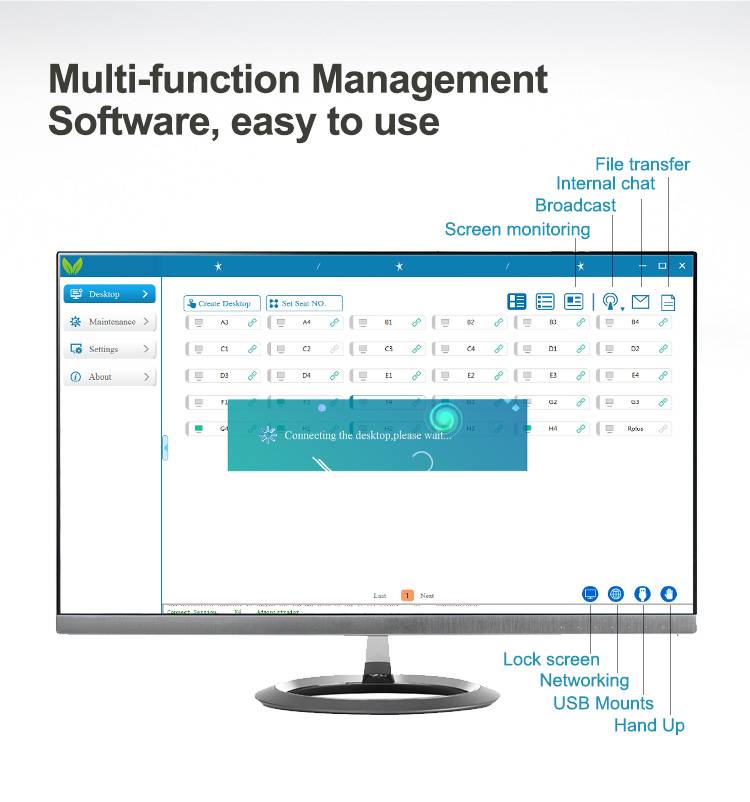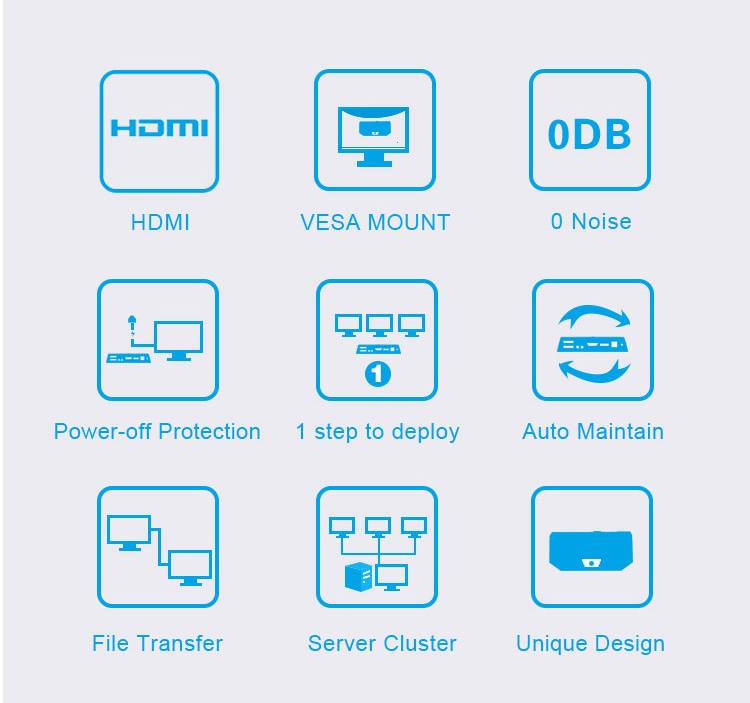 Hardware Introduction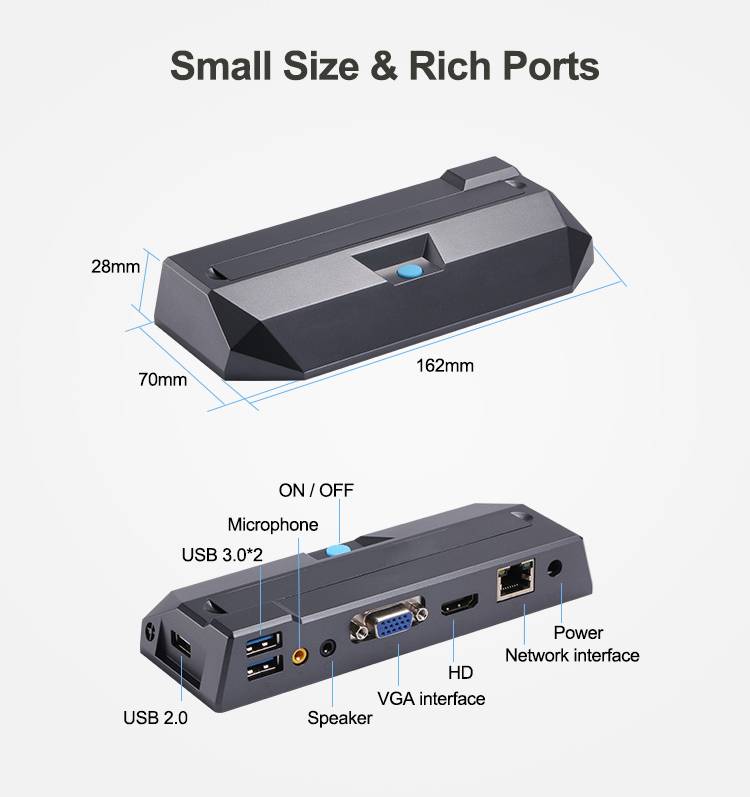 Why choose ShareVDI Thin Client?
1. Free multiple user license
The Server OS just need to be a standard Windows 10 pro, with the management software ShareVDI provided, no extra license fee is required. With the software installed, one PC can support 50 users online simultaneously, which helps decrease the total cost a lot. 
2. Better experience for playing online video
ShareVDI R&D team optimized thin client hardware based on the Micro software RDP 10 protocol,which improve the video HD decoding ability and makes online video 1080*1920px is faster and smoother than a regular RDP thin client.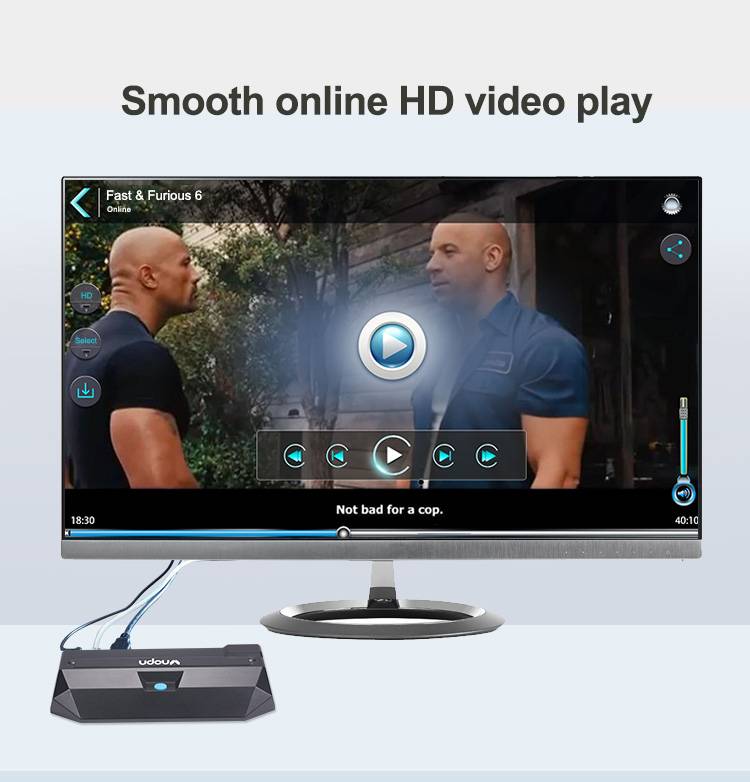 3. Support various USB peripherals
ShareVDI thin client support various USB peripherals, such as USB printer, USB disk, scanner etc.
Application Area

ShareVDI Thin Client solution is widely used in education and enterprise, such as primary school, high school, colleague, training room, college, government office and bank office, meeting room, CBT etc.